About Arina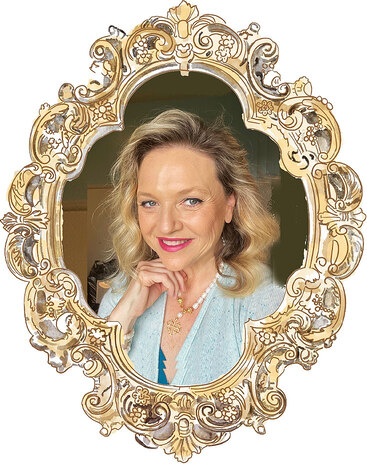 Arina Lanis has been a part of the advertising, marketing, strategy, and design for print and web world for over 25 years. Recently, she said goodbye to the hectic hubbub of the marketing and advertising life and chose to pursue her biggest passion — art and illustration — predominantly in watercolor and multi-media art.
After settling into her dream studio called the "Train Station" in St. Albans, Missouri, Arina (with her mischievous dog Newton by her side) designs, illustrates, and paints while overlooking the lake at St. Albans and experiencing the beauty of its surrounding natural habitat. Ranging from elegant and sophisticated, to whimsical and playful, you will find Arina's aesthetic to perfectly dovetail with your project.
Hand-illustrated wedding invitation design starts at $3,500. This is solely the starting price of the design and does not include printing of the invitations.
Sorry, Arina does not take commissions at this time.
If you have a project you would like Arina to be a part of, please contact the studio at info@arinasstudio.com.