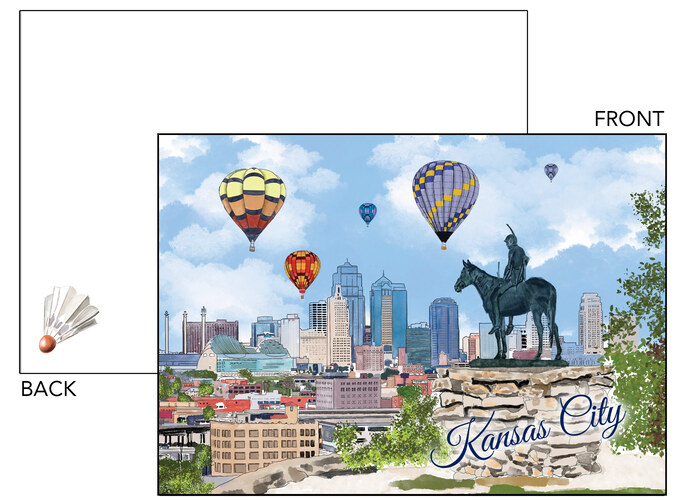 You may also like...
GIFT PACK (SET OF 5 CARDS) The Scout with Balloons - Kansas City 5x7 Flat Card
An iconic statue looking over an iconic landscape. The Scout is a famous statue by Cyrus E. Dallin in Kansas City, Missouri. It is more than 10 feet tall, and depicts a Sioux Indian on horseback surveying the landscape. These cards feature my colorful illustration of The Scout and the beautiful Kansas City landscape as well as a cluster of hot air balloons floating high into the sky. A majestic yet whimsical view. A great gift for anyone moving to or living in Kansas City.